With this recipe you can remove facial hair in a super easy way! No need to shave or wax!
This will help you get rid of that mustache quickly and painlessly!
One day, you look in the mirror and there it is: a mustache. Unfortunately, it will only become more pronounced as you get older, so you want to get rid of it right away! But how can you do this as effectively as possible?
Dark Hair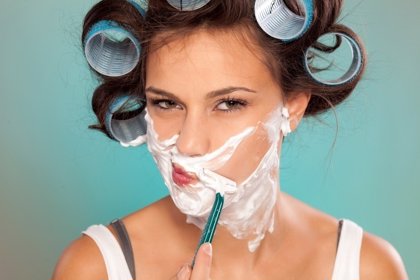 Some women naturally have more facial hair than others. This has to do with hormones and genetics. For example, women with dark hair often have more visible facial hair than women with blonde hair. During periods when there is not much sunlight (such as winter), the hairs may become even darker. One thing is clear: every woman has facial hair to a certain extent. Does the hair on your lips bother you and would you like to do something about it? You can! You don't have to go to an expensive beautician to wax your upper lip or look for affordable laser hair removal options. It's easy to remove facial hair yourself!